SCIS Air Security
Home / Services / Security
Leading the Industry in Security and Compliance
We have been recognized by our airline customers and the TSA for achieving the highest standards in the aviation security industry. Our security services are designed to comply with airline requirements and TSA regulations, but most importantly they protect our customers' passengers and brand.
Catering Security
SCIS incorporated in 2001 as one of the nation's founding catering security providers. With a highly trained team of security professionals in 39 major US airports, we provide catering security services at LSG Sky Chefs, Gate Gourmet, Flying Food, Do & Co, Chelsea, and Air Fayre catering facilities.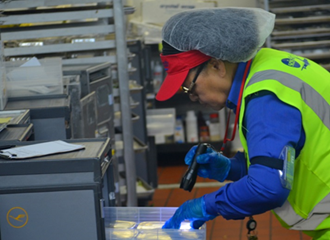 Inspection of Catering Equipment
TSA-compliant Search & Seal or Search & Monitor with documentation
Airline or SCIS Seals
International, domestic, crew, and charter flights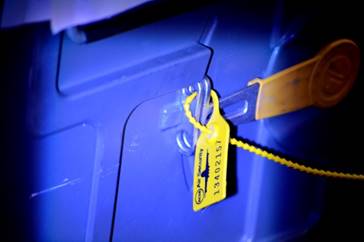 Truck Seal Verification (TSV)
An SCIS employee will meet the catering vehicle at the aircraft or entry point to the AOA to verify and break the seal on the catering vehicle
Truck seal Verification and Documentation
Retention of truck seal forms
Aircraft Security
We offer several services designed to protect our customers' aircrafts and, more importantly, the millions of passengers that fly on them. We specialize in securing aircrafts for charter and international airlines. Contact us to discuss solutions that will keep your airline in compliance with US security regulations.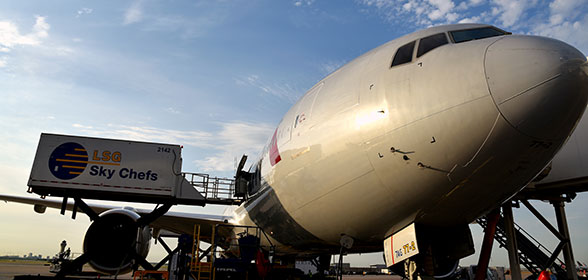 Aircraft Guarding & Access Control
We understands the importance of on-time performance and will ensure our security personnel are available when you need them. With a highly-trained staff positioned on the aircraft and below the wings, SCIS will monitor the service personnel working on and around the aircraft.
Wanding of Service Personnel
We are recognized for our process adherence and professionalism. SCIS will wand and validate SIDA Badges of all personnel entering your aircraft. We frequently customize solutions based on our customers' unique requirements.
Aircraft Sweeps
Our aircraft security sweeps are designed to be detailed and efficient. Searching the aircraft from tail to cockpit, we will ensure the aircraft is safe and secure.
Cargo Security
As required by DHS, all air cargo must be screened using TSA approved methods and technologies. SCIS is fully trained and equipped to support all aspects of cargo security. Our electronic log and documentation capabilities, coupled with our adherence to proper processes, will provide you with compliant, efficient, and accurate cargo screening.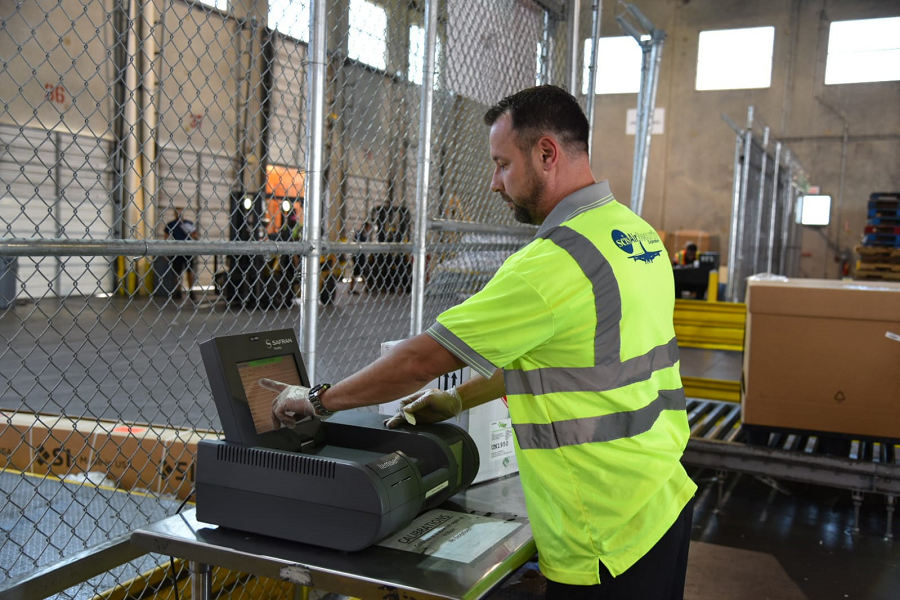 Passenger Aircraft Cargo Screening
In compliance with all MSP directives, we utilize a combination of screening technologies and methodologies to ensure all PAX cargo is properly handled. Certified trainers and compliance audits routinely address:
Alarm Resolutions Programs
Elevated Risk Cargo (ERC)
Dangerous Goods Screening (DG Cat12)
Explosive Trace Detection (ETD), X-Ray, and Physical Search procedures.
Freighter Aircraft Cargo Screening
Clearing large amounts of FRTR cargo while accurately documenting all required data is standard practice at SCIS. While adhering to ACISP directives and successfully eliminating threats, SCIS manages several components of FRTR screening such as:
Exemptions authorized and documented
Density threat identification
CO2 capabilities for BUP cargo
Searching for ""
No results found
---